Product features
For monitor audio Silver 100 enthusiasts, particularly music lovers who are concentrated on higher-cost performance, British Monitor Audio believes that it's long been deeply rooted within the hearts of the folks. This classic British sound representative brand has received varied awards in sound style and technology over the years. Monitor Audio silver series shelf box, the star product within the European bookshelf speaker of monitor audio silver series, is an excellent representative of British sound.
Monitor Audio silver-100 bookshelf Speakers  build on the strength of its predecessor the silver music lovers' reliability with a neutral tonal balance and high detail resolution combined with high overall efficiency and power handling.The proprietary bass and middle drivers liable for Bronzes' open expressive and naturally rhythmic quality utilize a replacement variety of C-CAM cone that employs the whole cone surface to radiate sound in monitor silver100
Cast-polymer driver chassis design
The recently designed silver dome speaker unit extends the silver-100 bookshelf speaker's frequency response to an ultra-sonic 35kHz, permitting the full reproduction of harmonic frequencies very important to the accurate reproduction of the decay of a piano string or the crash of a hi-hat. Don't worry if all of that sounds like noise to you. The change will be audible as soon as you hit play.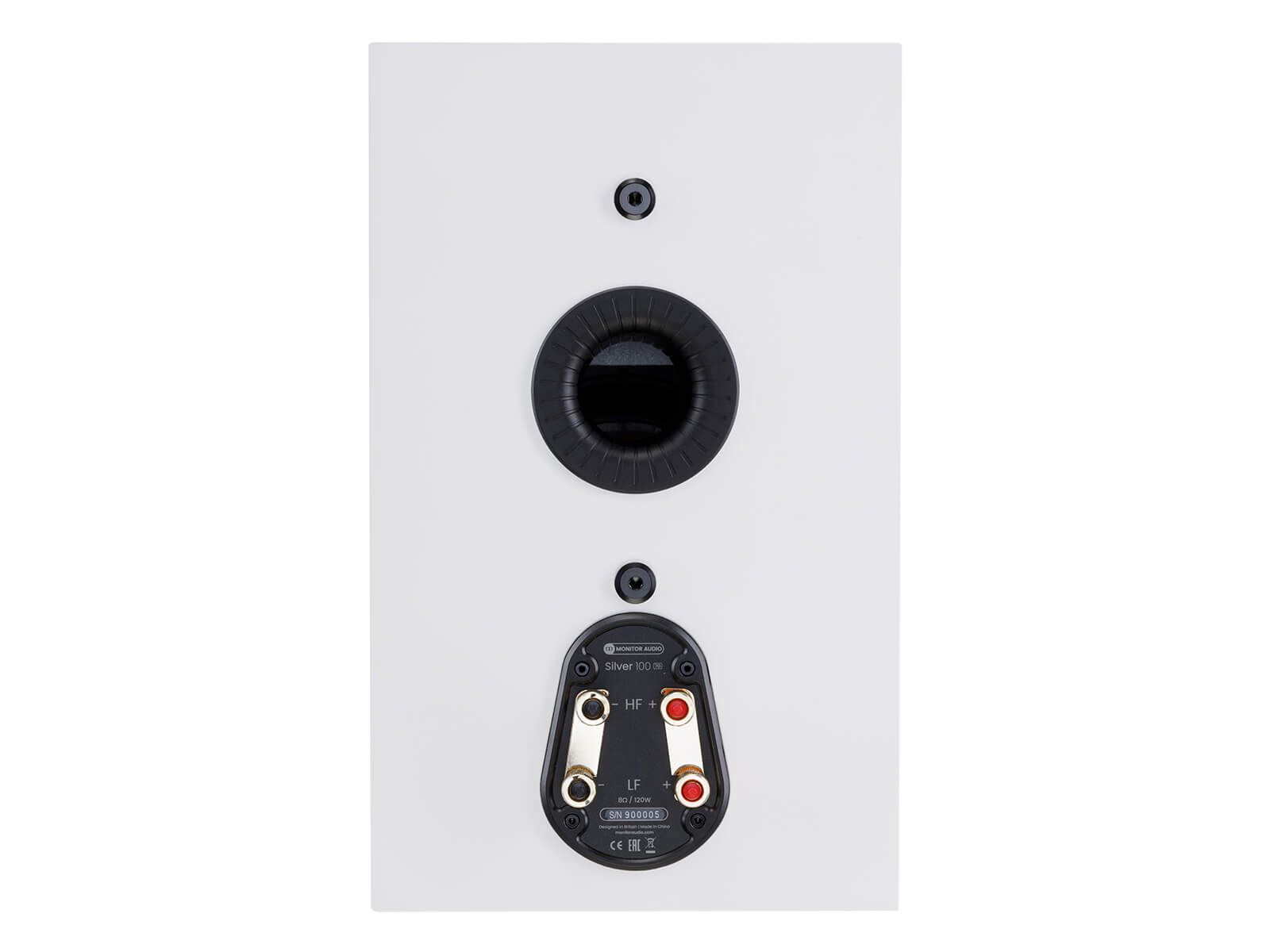 Bi-Wiring and Bi-Amping
Bi-wiring will offer noticeable enhancements within the overall transparency of your Bookshelf loudspeakers. Run separate speaker wires to the low & high-frequency drivers from a single amplifier. Bi-amping permits you to use separate amplifiers for the high & low-frequency sections of your loudspeaker system for bigger dynamic range & lower distortion.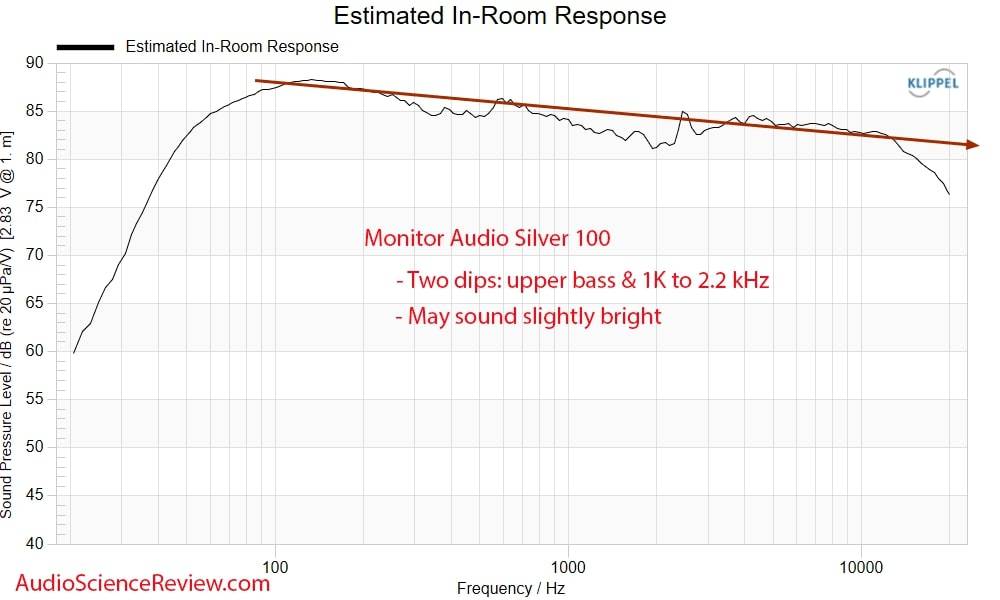 Frequency Response
The silver100 bookshelf gives a frequency range between40 hz to 35 hz accurate, uncolored sound. Rigid 18mm MDF construction is used throughout the enclosure with radial and cross-bracing techniques for prime rigidity and low cabinet coloration. Additionally, the bookshelf speaker comes with an acoustically clear material grille that attaches magnetically.

Setup anywhere
The silver-100 - a great shelf speaker for home theater frameworks. The superior exhibition shelf speaker is intended to convey point-by-point regular sound with high lucidity and tight bass. For extraordinary levels of dampening and better mid-range clarity, the HF unit is paired with a specially developed 8-inch bass/mid driver with a concave "dished" C-CAM cone profile.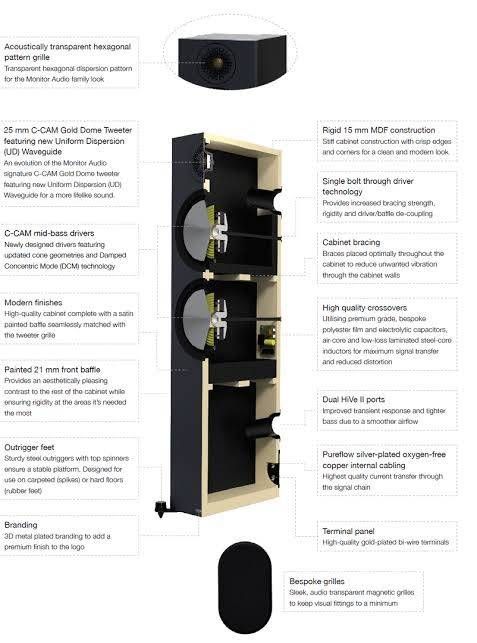 Hive Port Technology
The silver 100 features a bass reflex cabinet with a front-firing port that utilizes Monitor Audio's HiVe port technology for bigger efficiency and an even bigger bass response from a compact silver100 by monitor audiobookshelf speaker. The HiVe bass reflex port is formed to possess a similar result on flow of air as a barrel on a bullet. Rifled grooves within the port facilitate to accelerate the flow and reduce turbulence.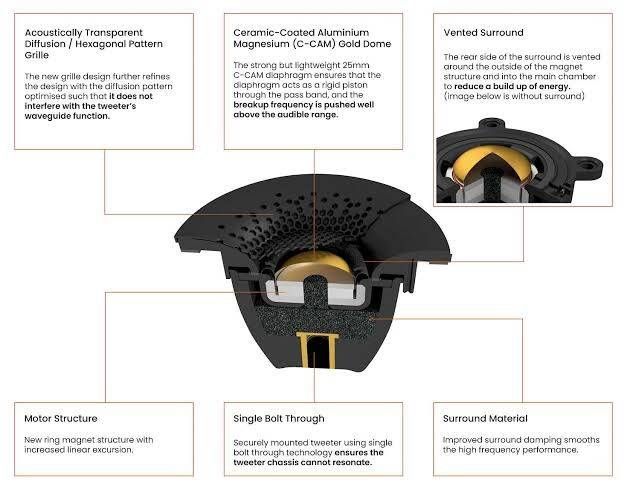 C-CAM Technology
C-CAM driver technology is used throughout the silver100 bookshelf loudspeaker system, providing coherent tonal balance and sonic signature across the entering audio frequency spectrum. Standard drivers are at risk to flex or twist in operation, manufacturing a major level of loud distortion. C-CAM drivers have a much higher resistance to bending stress and thus exhibit much larger fidelity over their entire operating range.