Product features
The 2.5" Transcend HDD/SSD enclosure is a stylish aluminium case which contains a <>2.5 inch SATA hard drive or solid state drive which can be up to 9.5mm in height. It has the SuperSpeed USB 3.1 Gen 1 Interface and the Storejet 25S3.
This is perfect for uploading, storing, downloading, transferring and backing up all your vital data and the information. Get rid of all the hassles as you can easily store all your media rich content like movies, music, photos and games.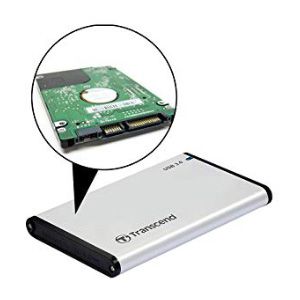 Laptop Internal Hard Drive
The Transcend casing can be used as internal hard drive of laptops. The casing would provide the required safety to your hard drive in case of any fall or bump. We know that the hard drives could be very delicate. A little meddling with the motherboard of your hard drive could affect its longevity.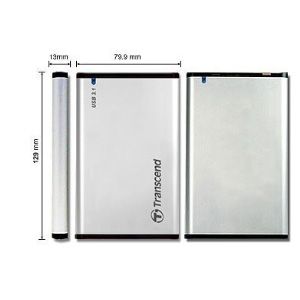 Compact Size
The casing is ccompact and portable. It has a dimension of 12.9 * 1.3 * 8 cm. This design brings portability in the game and your laptop becomes much easier to be carried around. Now you can take your laptop along anywhere without tampering it.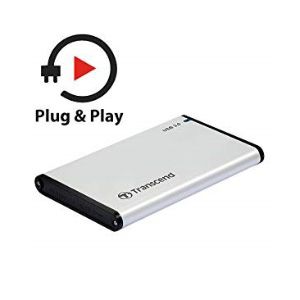 Easy Plug and Play
The Transcend 2.5 inch casing has easy plug and play installation service. So you shall be free of all the hassles of installing procedures and the time consumed in it.