SanDisk iXpand 16GB Flash Drive
Make the SanDisk iXpand 16Gb Flash Drive perfect partner for your iPhone/iPad, back up your photos, videos and other files almost instantly by plug in the flash drive's super fast lightning connector. Download the SanDisk iXapnd Drive App from the App store to organize your photos, videos and it also lets you back your photos, videos from your mobile whenever the drive is connected to the phone. It save your valuable time as you don't have to select the photos manually for backing up. The flexible lightning connector can easily be connected with the iPhone/iPad with removing the case. It also has USB 3.0 connector at the other end for connecting it the iXpand flash drive with the PC or Mac computer.

The SanDisk iXpand also has encryption software that lets password-protect files therefore you can share your files while keeping your sensitive files secure across your device. It supports all the popular video formats like .mp4, avi, .mov therefore store videos and movies on the drive and make it your travel companion just plug in the flash drive and start watching your favourite movies.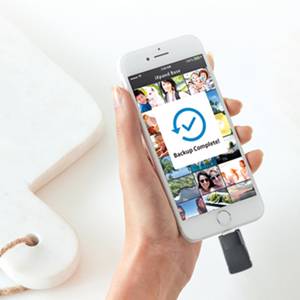 Automatic Photo Back Up
Back up your photos from your iPhone/iPad cameral roll automatically whenever the iXpand drive is connected. You don't have to select the photos manually for back up. It will start back up automatically whenever you plug it in with your phone or tablet thank to the iXpand mobile app.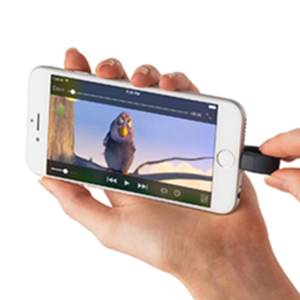 Entertainment On the Go
Store your favorite movies, latest songs on the iXpand Flash drive as it supports all the popular video formats(.mp4, 3gp, .mov, avi). Make it your travel companion and never miss entertainment even if you are travelling. All you have to do is plug in the iXpand Drive to your phone and enjoy watching streaming videos.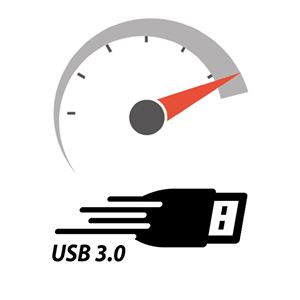 USB 3.0 High-Speed Transfers
The USB 3.0 connector transfers your movies, photos, music and other files with your PC or Mac computer at a very high speed. The computer should also support USB 3.0 connectivity alternately, it is also compatible with USB 2.0 port.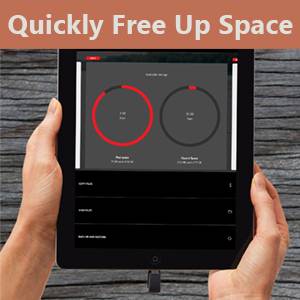 Free Up Phone Space
Simply plug in the Lightning connector with your iPhone or iPad and you can easily move your photos, videos and other files at a lightning speed to the IXpand drive and free up space on your mobile or tab. Thereafter, transfer the files to your Mac computer or PC or multiple copies of the files.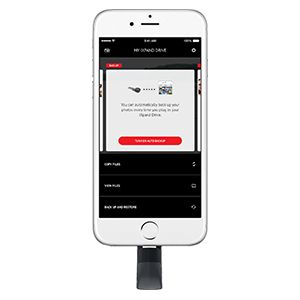 IXpand Drive App
Download the iXpand Drive App available on the App Store to easily manage your photos and videos and the app also lets you to watch popuar video formats from the drive.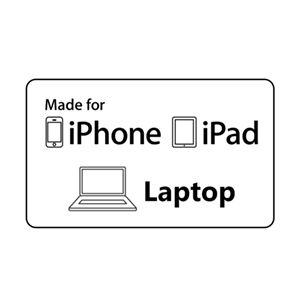 Compatibility
The SanDisk iXPAND flash drive is specially built for iPhone and iPad. Just plug in the iXpand with your mobile and tablet with lightning connector and starts transferring your files from your phone to the drive or vice versa. It also have USB 3.0 connector at one end, therefore you can also connect it your PC or Mac Computer and share your music, videos all at in a flash.