Product features
Experience realistic 3D audio with sound projected from Above, from the side, behind you, and in front of you with the latest technologies, Dolby Atmos and DTS:X virtual by Samsung Q 900A. With this 900A SAMSUNG soundbar you can experience the realistic audio for your home theatre.
The  Q 900A Samsung comes with Alexa built-in voice assistant, HDMI In, HDMI Out, HDMI eARC, Bluetooth, and Wi-fi which makes it very easy and convenient for you to use 900A soundbar by Samsung. This Soundbar will add much more style to your room.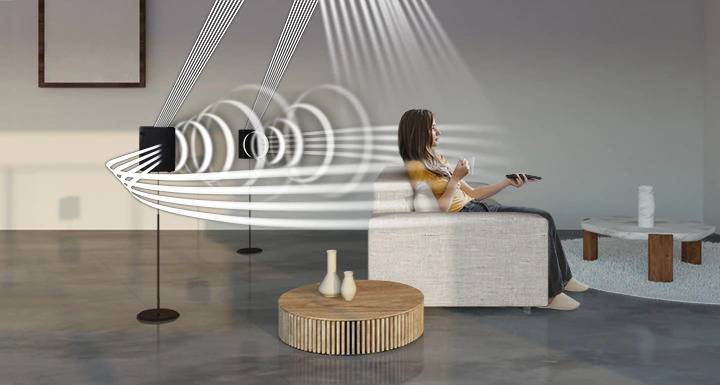 Immersive Audio Quality
Experience 3D sound quality with 2 Up-firing channels, 1 Subwoofer, and 7 channels that will reach every corner of your room.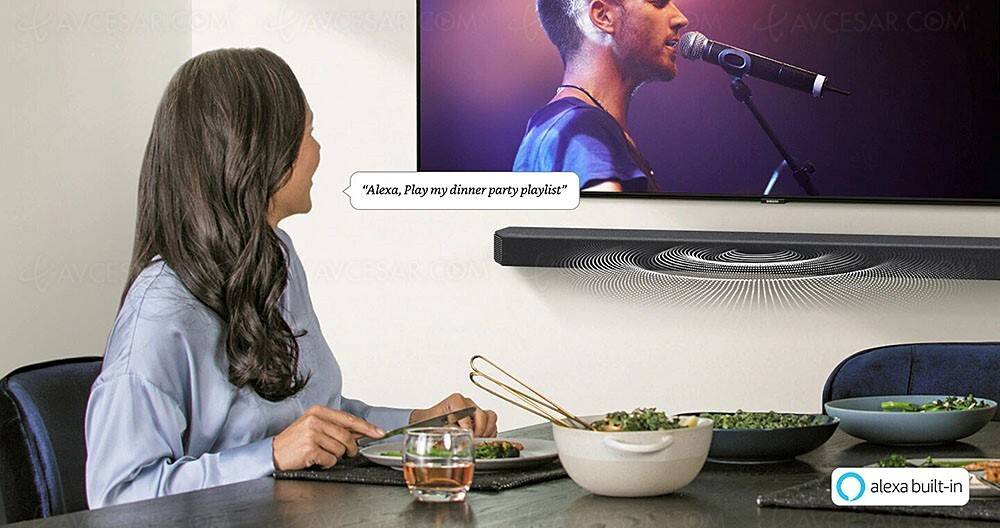 Voice Control
The SAMSUNG Q – 900A comes with Alexa which will here your commands and function accordingly and makes your life much easier.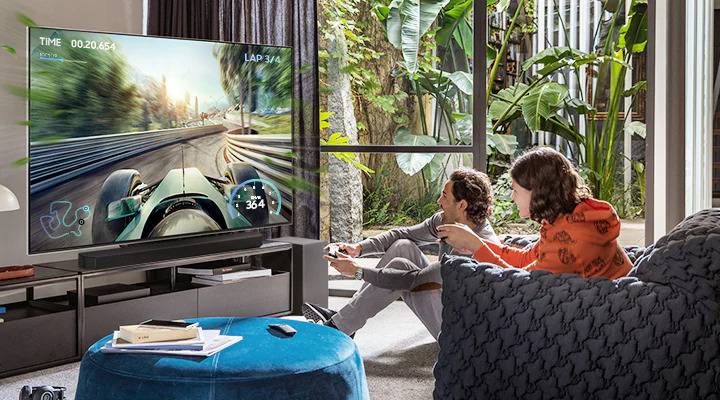 Here Better and Play Better
This soundbar has an amazing audio quality which enables us to hear every dialogue without any distraction. The clean you will hear the fast you will act on it and this allows you to play your game better.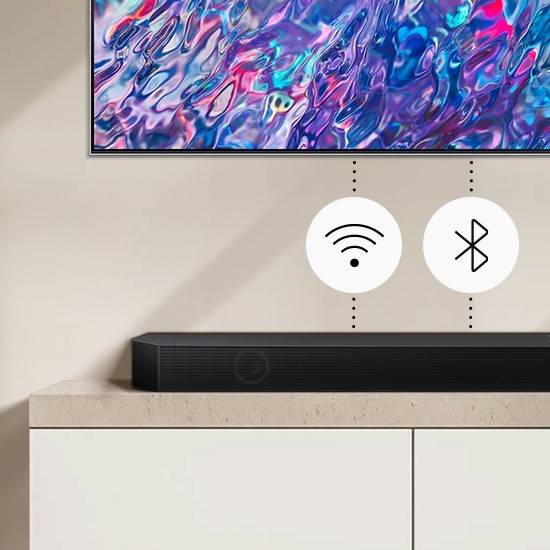 Easy and Wireless Connectivity
This 900A soundbar has a very easy setup. You can connect it to your device with Bluetooth and Wi-fi.