Product features
Experience realistic 3D audio with sound projected from Above, from the side, behind you, and in front of you with the latest technologies, Dolby Atmos and DTS:X virtual by Samsung Q 900A. With this 900A SAMSUNG soundbar you can experience the realistic audio for your home theatre. Hear on-screen conversations clearly, even among the noise. Active Voice Amplifier isolates and clarifies the dialogue in your favorite shows and movies while the soundbar picks up and raises voices, so you can simply sit back and follow the story.
The  Q 900A Samsung comes with Alexa built-in voice assistant, HDMI In, HDMI Out, HDMI eARC, Bluetooth, and Wi-fi which makes it very easy and convenient for you to use 900A soundbar by Samsung. This Soundbar will add much more style to your room. With HDMI eARC, you can hear quality, lossless sound even when connected to other devices via your TV like UBD players or game consoles.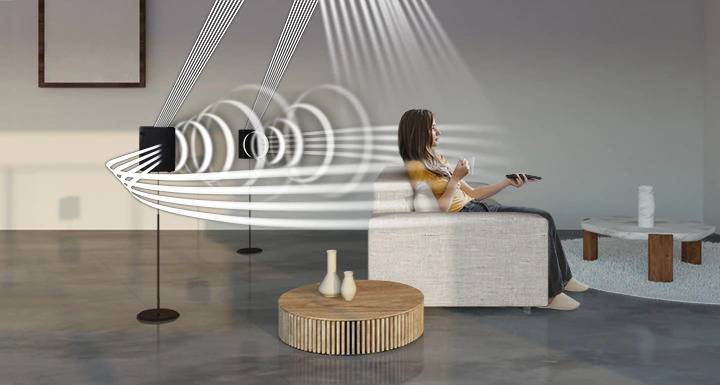 Immersive Audio Quality
Experience 3D sound quality with 2 Up-firing channels, 1 Subwoofer, and 7 channels that will reach every corner of your room. Samsung soundbar analyses the sound signal to automatically deliver optimized sound based on each scene. Adaptive Sound lets you hear voices clearly even on low volumes so even quiet conversations are heard.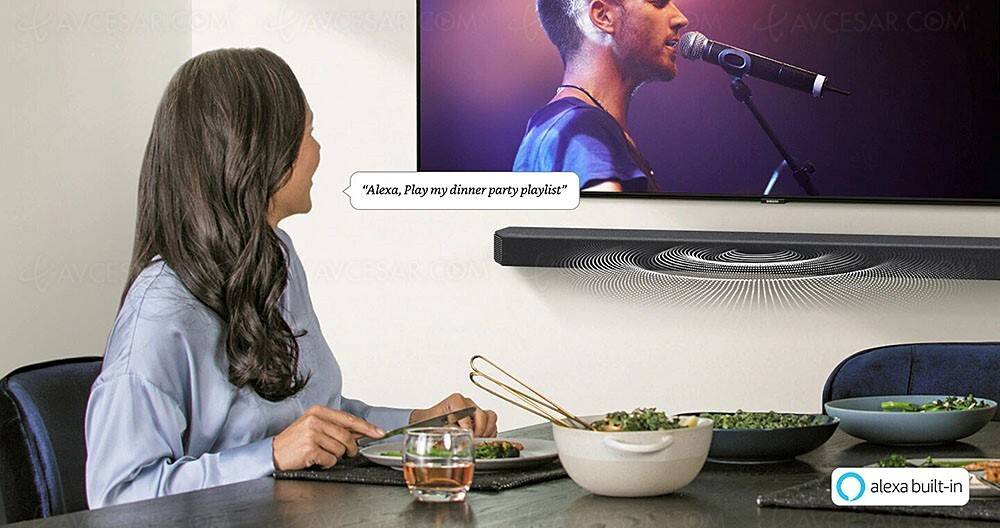 Voice Control
The SAMSUNG Q-900A comes with Alexa which will here your commands and function accordingly and makes your life much easier. Sync your Soundbar to your TV without any wires or plugging in. Use your choice of Wi-Fi or Bluetooth to connect in just a few steps so you can make your TV time even more enjoyable with Soundbar's cinematic sound.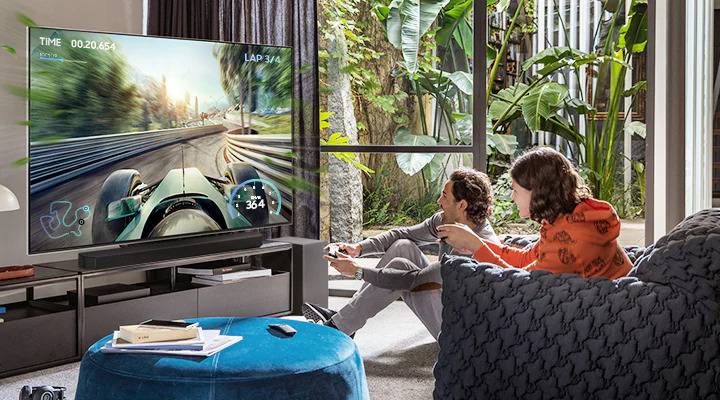 Here Better and Play Better
This Q-series Dolby atmos soundbar has an amazing audio quality which enables us to hear every dialogue without any distraction. The clean you will hear the fast you will act on it and this allows you to play your game better.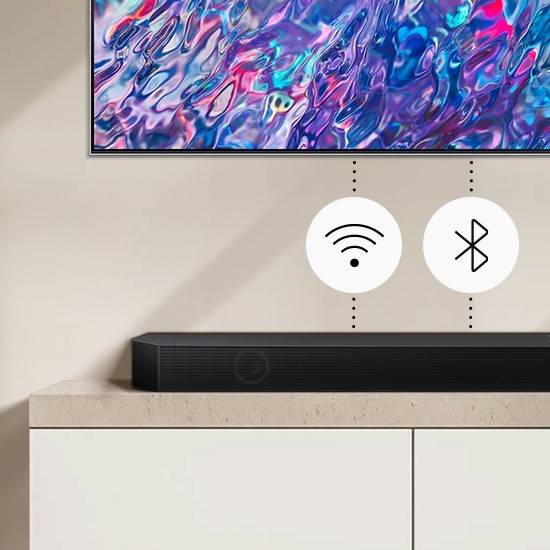 Easy and Wireless Connectivity
This 900-A soundbar has a very easy setup. You can connect it to your device with Bluetooth and Wi-fi. ou can seamlessly use Soundbar with your Apple de from your iPhone, iPad, and Mac. Just tap or click the AirPlay icon, and choose Sound-bar to play audio from your Apple device.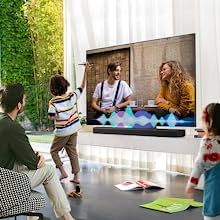 Focus on the words without interruptions.
accentuates the voices in each scene so that you can easily hear every word said. iOS capableTo conveniently stream audio, quickly pair with an iPhone or other iOS device. You can seamlessly use Soundbar by samsung Q 900A with your Apple devices, too. AirPlay 2 lets you easily play music and podcasts to Soundbar from your iPhone, iPad, and Mac. Just tap or click the AirPlay icon, and choose Soundbar to play audio from your Apple device.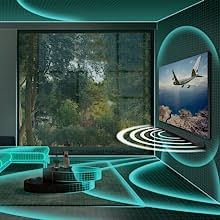 Perfectly tailored sound for your environment
Customized audio with automatically calibrated tones and enhanced bass for the environment you're in. SpaceFit Sound is compatible with Samsung QLED TVs manufactured in 2021 (Q70 and upwards). eamless synergy between Samsung TV and Samsung dolby soundbar. Optimized sound for clarity and immersion from the soundbar based on the analysis processed by your Samsung TV.