Plantronics Voyager Edge
If you are fed up from answering calls while driving, talking while working, and walking and the use of headphones isn't comfortable all day, you need something more reliable and comfortable. All your needs are fulfilled by the Voyager Edge Bluetooth headset by Plantronics. It has three precisely tuned microphones which eliminates the unwanted noise, which lets the caller hear your voice clearly and not the noise in your surroundings, that's makes Voyager edge a great noise cancellation headset which is compatible with smartphones enabled for HD Voice.

It also has features for answering calls, voice commands, and notifications for which you don't have to use your phone. It can sense the headset has been placed on your ear and automatically answer your calls and also redirect the audio to your phone when the headset is not in use.
Product features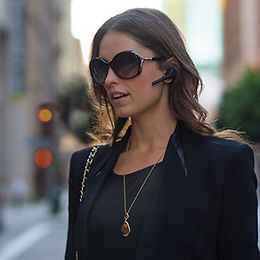 Elegant and Comfortable
A performance headset which a perfect pack of elegance, all day comfort and superb audio technology. It also has audio alerts and voice commands to keep you updated with the status. The portable charging case keeps Voyager Edge ready when you are, and can be connected with two devices at a time.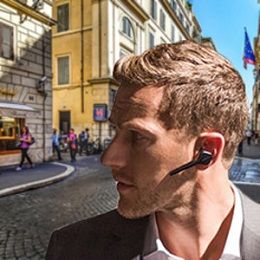 Enhanced Noise Cancellation
It has three precisely tuned microphones and enhanced a noise cancelling, which increases your voice and decreases the noise in your environment so that the caller listens you, not your surroundings. This headset also supports wideband audio, which makes you compatible with the smartphones which are enabled for HD Voice.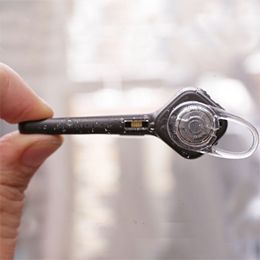 Invisible liquid repellent Coating
The Voyager Edge can also be used in rainy days and other climatic condition. The moisture damage by P2i technology which protects your device from every type of liquid, it has a nano-coating over it which is applied during the manufacturing process which provides it an invisible liquid repellent properties that makes a type of shield around the headset and makes it more reliable, wherever you go.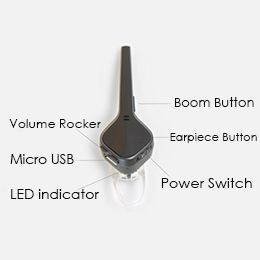 On-ear Controls with charging Port
Have various on ear controls over headset which contains of the volume rocker keys, a charging port (micro USB), Power on/off button, Earpiece button, and a led indicator too.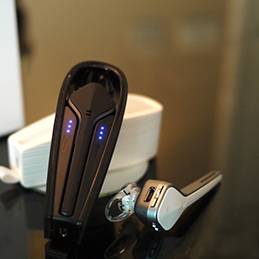 Portable Charging
It includes a charging case, which will add up to 10 more hours of talk time which will be up to 16 hours. The battery left on your headset and case you just have to tap the touch-sensitive icons on your case to see the meter LEDs light up. The audio alerts informs you the draining of battery and when you have to recharge, and also the voice command tells remaining talk time.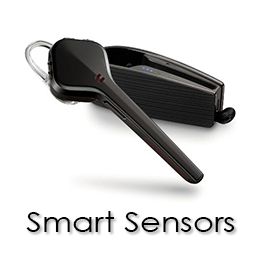 Smart Sensors
It has Smart sensor technology which sense the headset on your ear and automatically answer calls and also redirect the audio to your phone when you remove your headset. It syncs to your phone contacts, for informing you the caller's name before you answer the call. The voice commands make calling more simple you just have to say "Answer" to pick up the call, or "Ignore" to send it to voicemail.