Product features
Your search for great gaming headphones stops here with the Quantum 600 headset. It comes with the JBL QuantumSURROUND Signature. The JBL 600 gaming headphones is durable and lightweight.Chat with your teammates with the flip-up microphone without any disturbance as it has Game-chat Balance Dial for seamless communications. Supports your favourite platforms like PCs, Play stations and Xbox. This headset has dual connectivity Technology, wired or wireless. Also has windshield foam protection on the microphone.
The 50mm neodymium drivers deliver a sound curve designed specifically for gaming. The headphones are discord approved. In addition to that, you also get a lighting effect on your headphones. Conquer the gaming world with Quantum 600 wireless gaming headset having insane 14 hours of battery backup.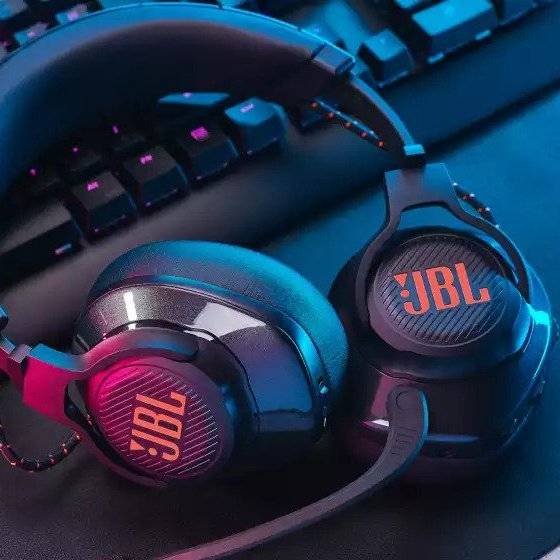 JBL Quantum Sound Support
This headset by jbl comes with JBL QuantumSound which gives you realistic experience from the sound of an explosion to a punch while playing any game which helps you to become competitive in combat and every battle you fight.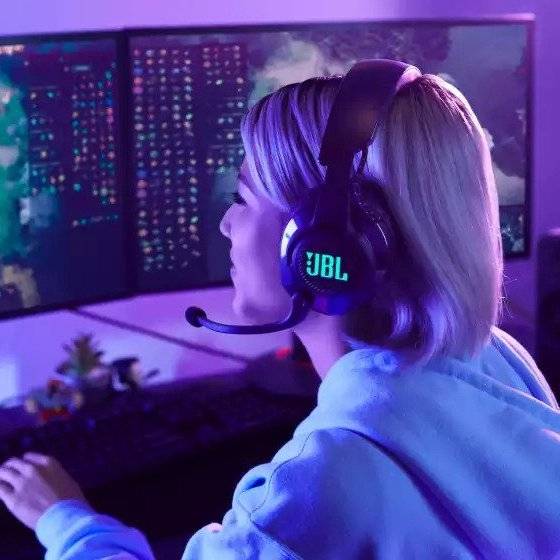 Epic Surround Sound Experience
You get JBL QuantumSURROUND and DTS so you always know your enemies position by the sound of their footsteps so you have an advantage over your enemies in a battle.
Soft Cushions And Comfortable Design
Now play your favourite games for an even for longer time with your headphone. It has a light-weight headband and soft cushions for your ears and adjustable band according to your head size.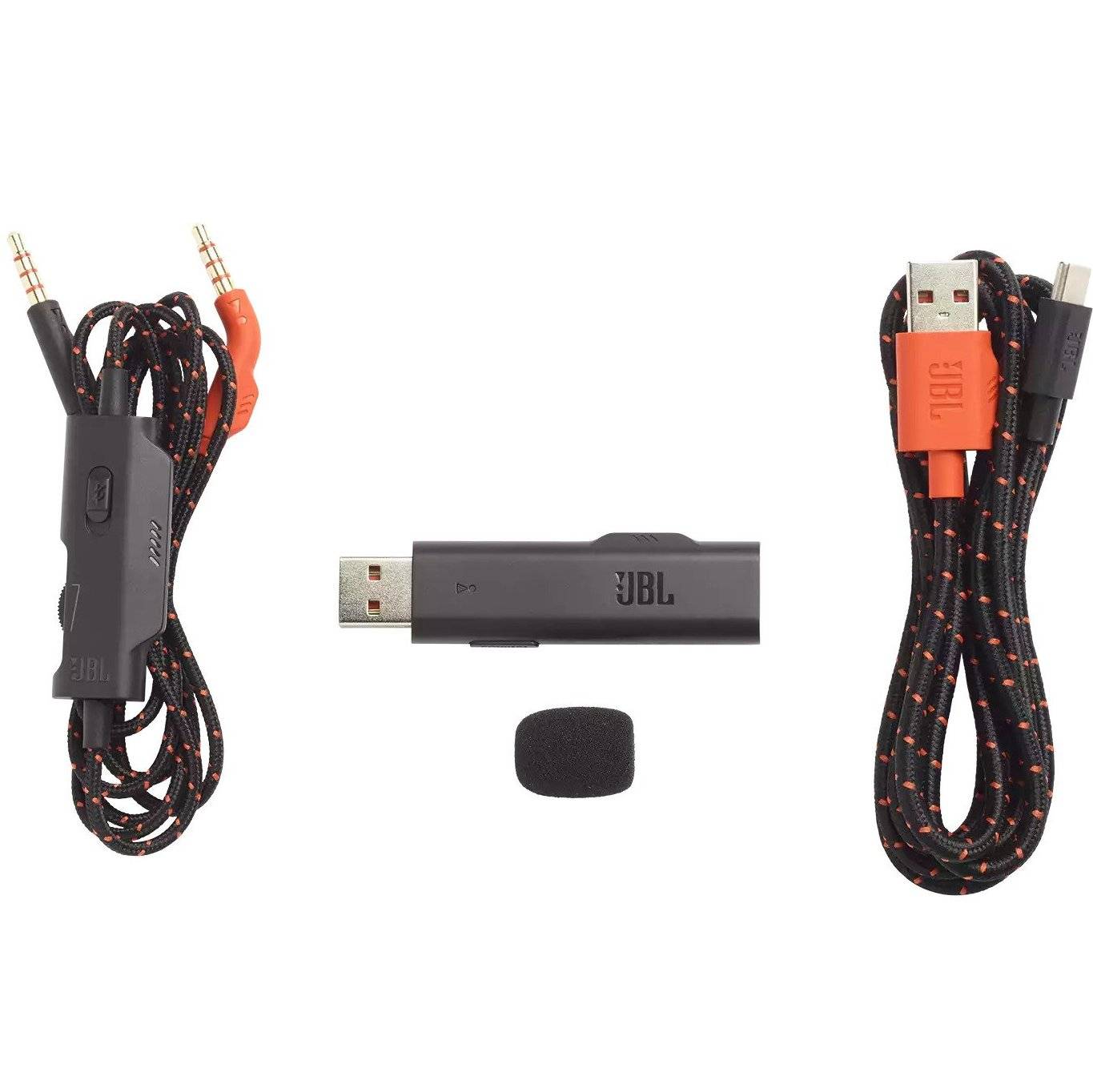 2.4GHz Wireless And 3.5mm Jack Support
Quantum 600 wireless headphone by jbl can be connected with any device with the USB dongle wirelessly. You get the top-notch sound quality even with a wireless connection without any lag. You can also connect the headphones with a 3.5mm cable in the box with your device.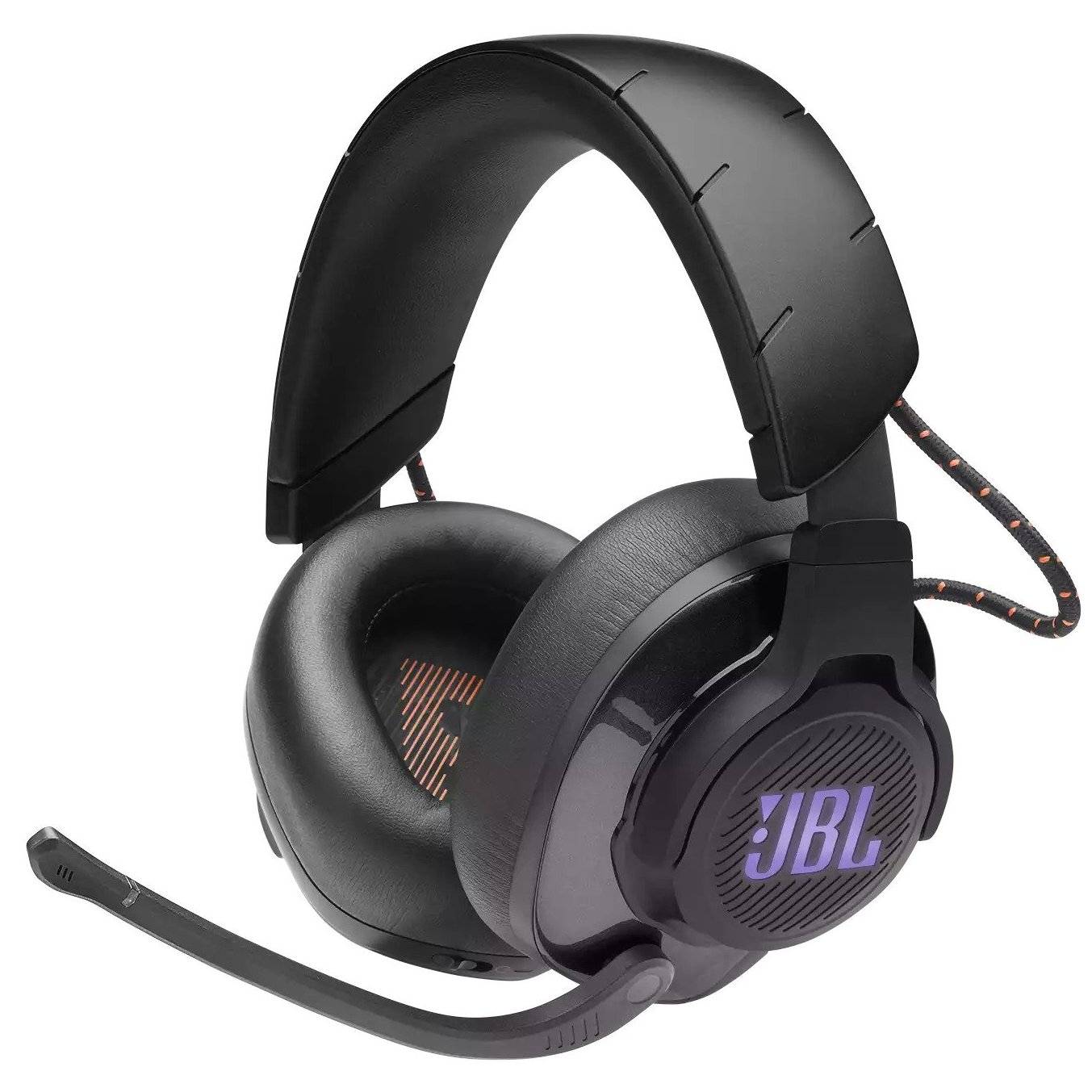 Voice Focus Boom Mic
Now chat with your mates in voice chat using the flip-up mic without any disturbance as it focuses on your voice precisely. You can also use the mic with the wireless connection. The microphone has windshield foam protection.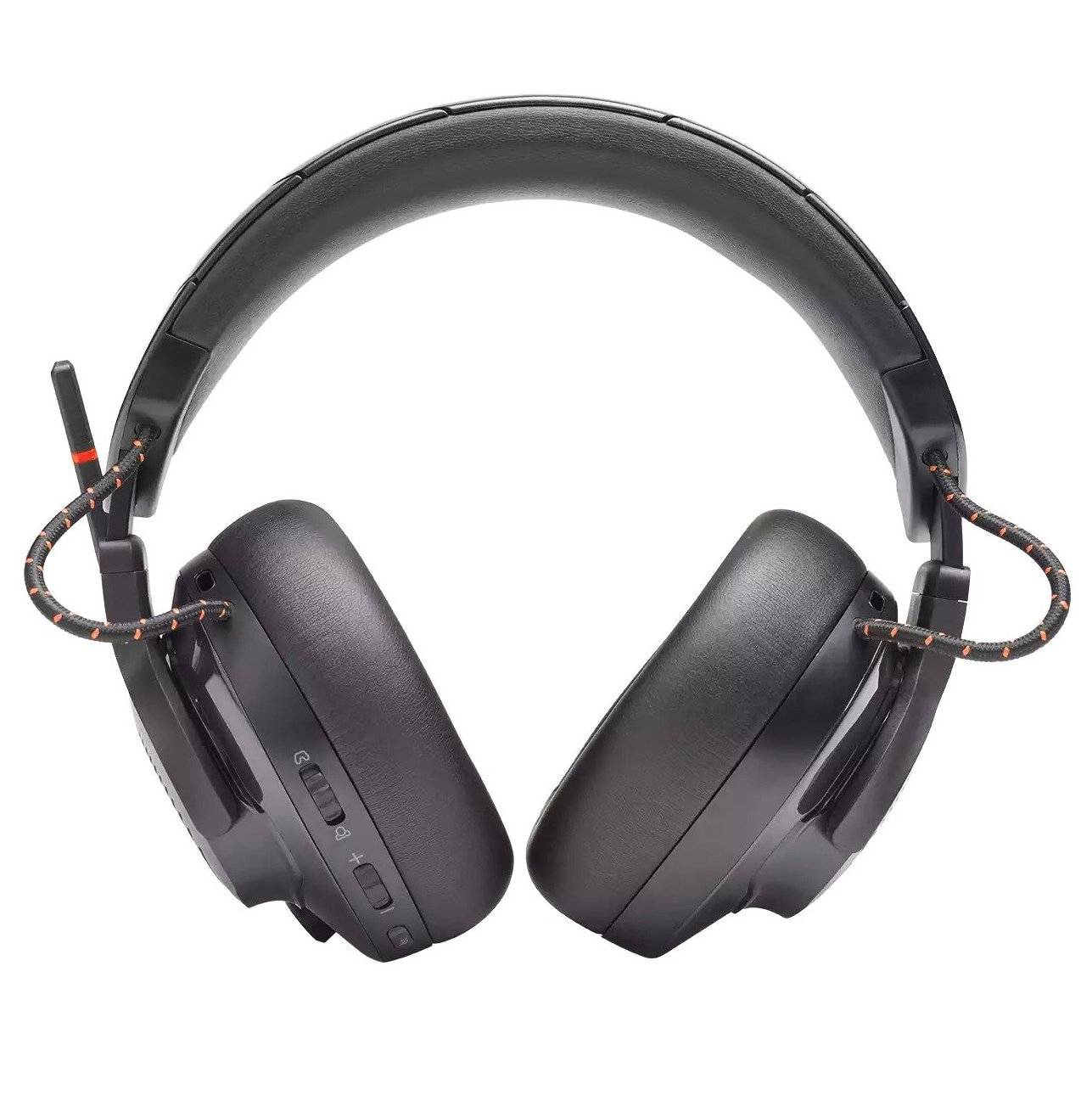 Easy To Use Button Controls
Quantum 600 headset comes with buttons on the headphone to turn on the wireless connection and it also lets you control the sound and the microphone without touching your device and control the volume of the music.