Product features
In your world, superior sound is important, therefore put on a combine of JBL LIVE500BT wireless around - ear headphones . Equipped with huge 50mm drivers, LIVE500BT headphones deliver JBL Signature Sound punctuated with increased bass therefore each track on each list pops . want some facilitate obtaining through the day? simply access the Amazon Alexa with an ear cup and play your favorite list, text your friend or check the weather and far additional , while not glancing at your phone. however that's not all.
The JBL LIVE500BT headphones may keep you connected together with your surroundings due to the close Aware perform and Talk Thru Technology property you have got a oral communication while not removing the headphones. light - weight and comfy due to the pillow soft cushioned band , you'll get pleasure from thirty hours of music streaming with two hours of recharging time, multi-point association capabilities and a convenient elastic cable with remote / mic , that permits you to rock on even once the battery burst. Rock out whereas staying tuned in with the JBL LIVE500BT headphones .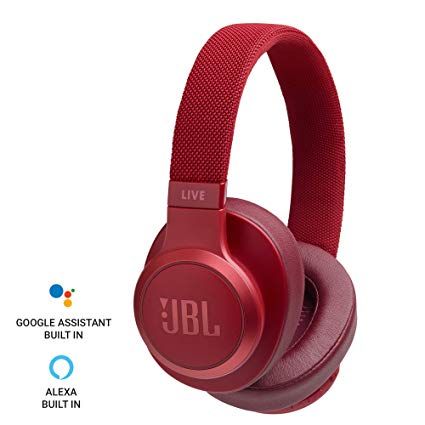 Alexa Voice Assistant
The Live 500BT elector - acoustic transducer is Alexa and alternative voice assistant prepared. To use Alexa on your device, transfer the Alexa app the My JBL app . try your elector - acoustic transducer along with your mobile and set Voice assistant to Alexa on the JBL app . thenceforth choose Live 500BT from Alexa App and you're sensible to use your voice assistant to command Alexa to play music or get your news alerts .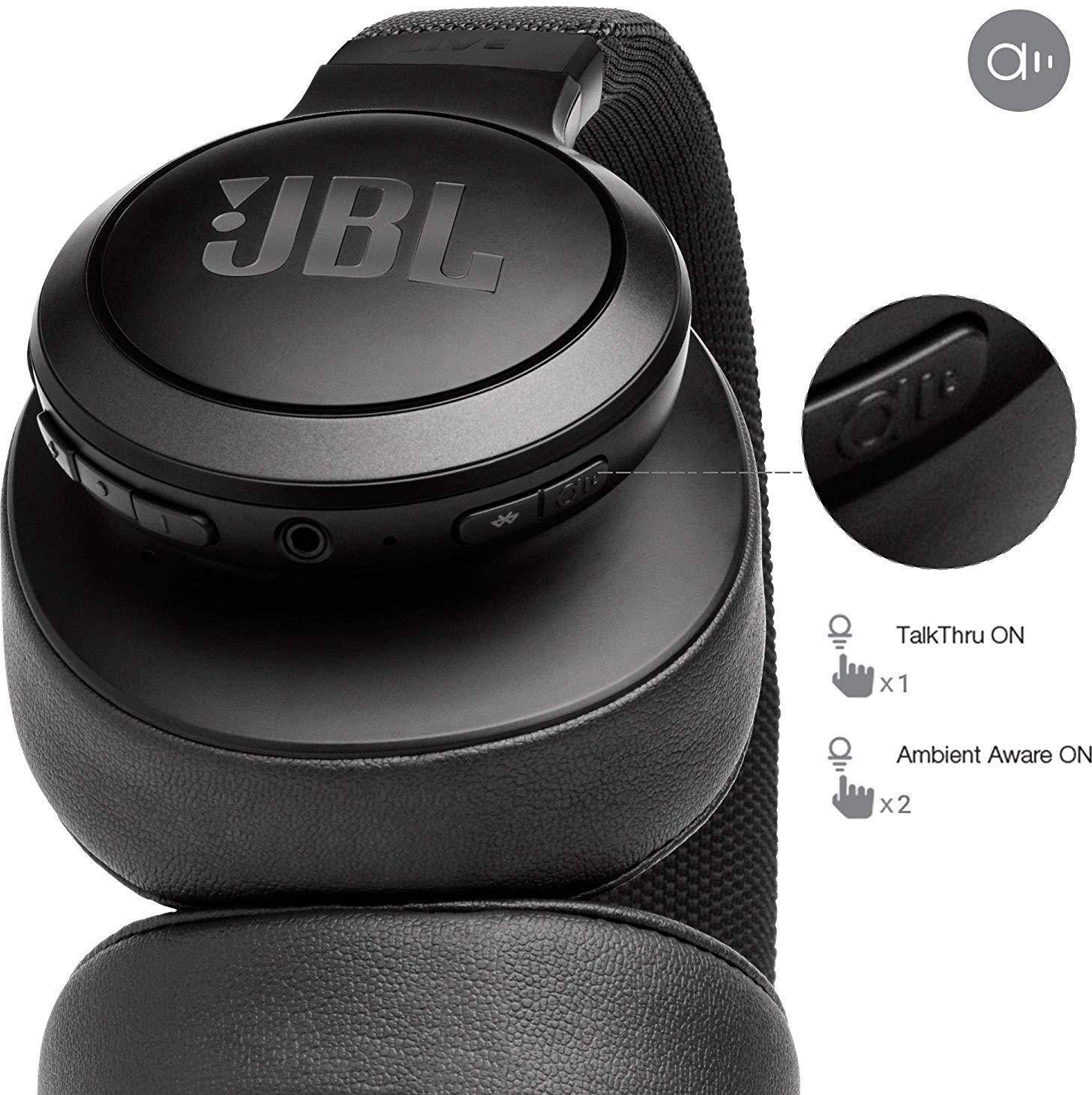 Talk Thru
The Talk Thru feature drops the degree of the audio you're paying attention to thereby fricative you to possess conversations while not having to get rid of your phone. Short Press the Talk Thru button once to show on this feature.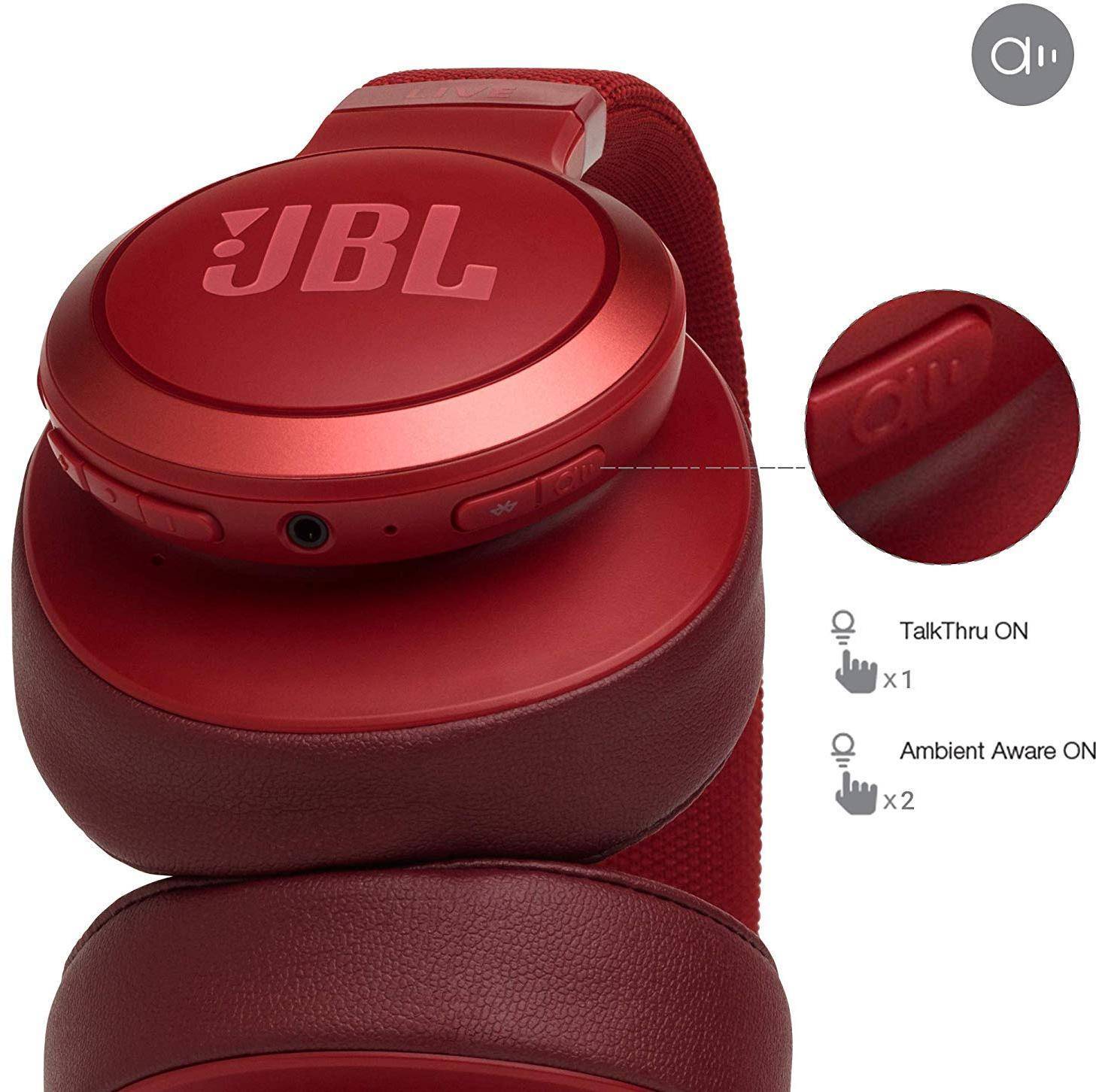 Ambient Aware
The close Aware feature enables you to hear the external sound whereas you're still paying attention to music. this can be a perfect feature that helps you whereas motion, be it crossing a street or in a very subway train once you got to recognize if your stop has arrived. Click the Talk Thru button double to show on this operate.
Battery Life
The JBL Live 500BT Wireless Over-Ear Voice Enabled Headphones have the massive battery life for you to enjoy your favourite songs and stream them continuously for you with a thirty Hours Battery Life from two Hours Recharging Time only rock on for a full day .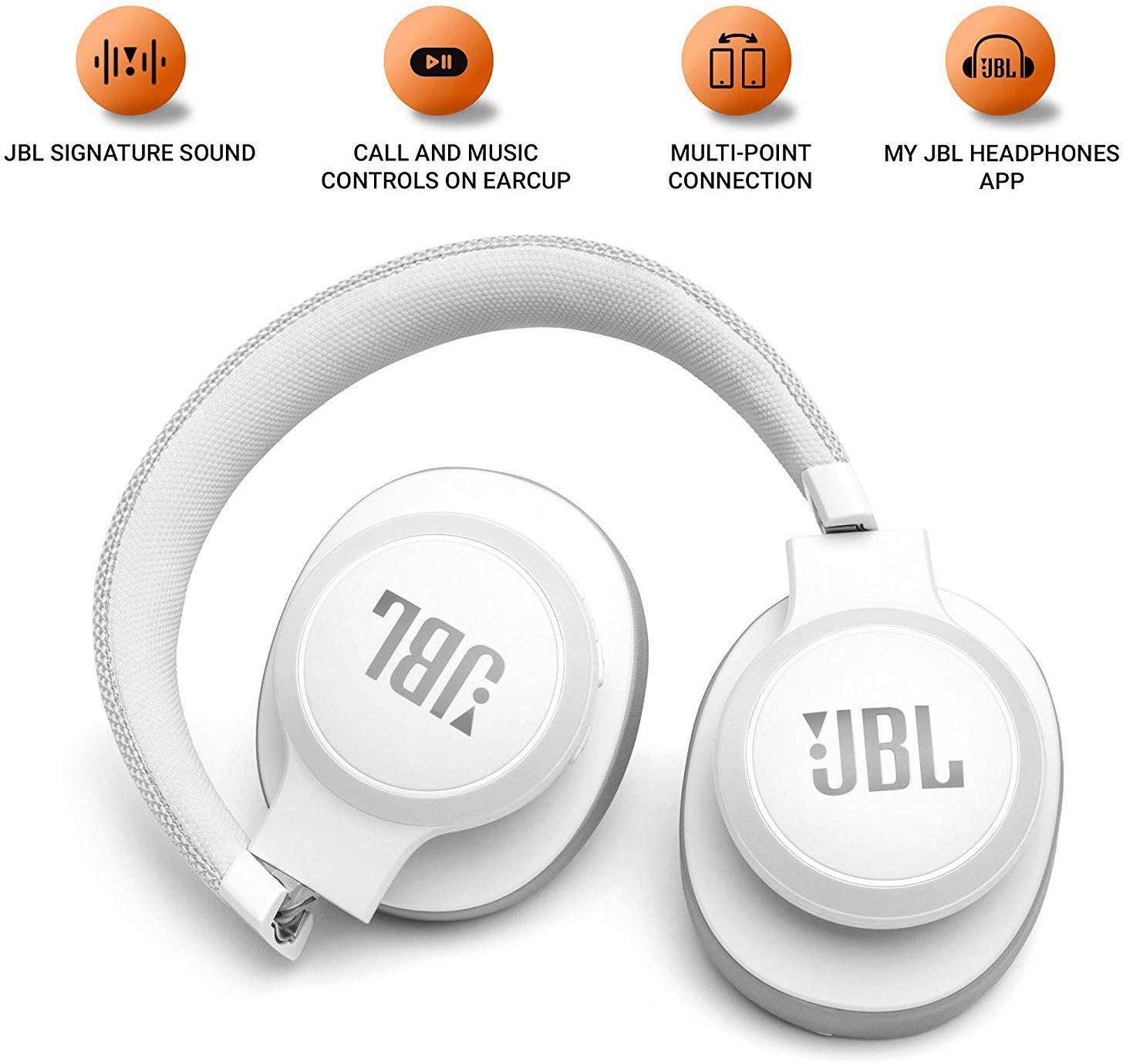 Multi-Point affiliation
The JBL Live 500BT Wireless Over-Ear Voice Enabled Headphones allow you to effortlessly switch from one Bluetooth device to a different device wirelessly with the help of bluetooth service . you'll merely switch from a video on your pill to a appeal your transportable , in order that you'll never miss a decision. And will be very handy to switch from one device to another device effortlessly with bluetooth connectivity .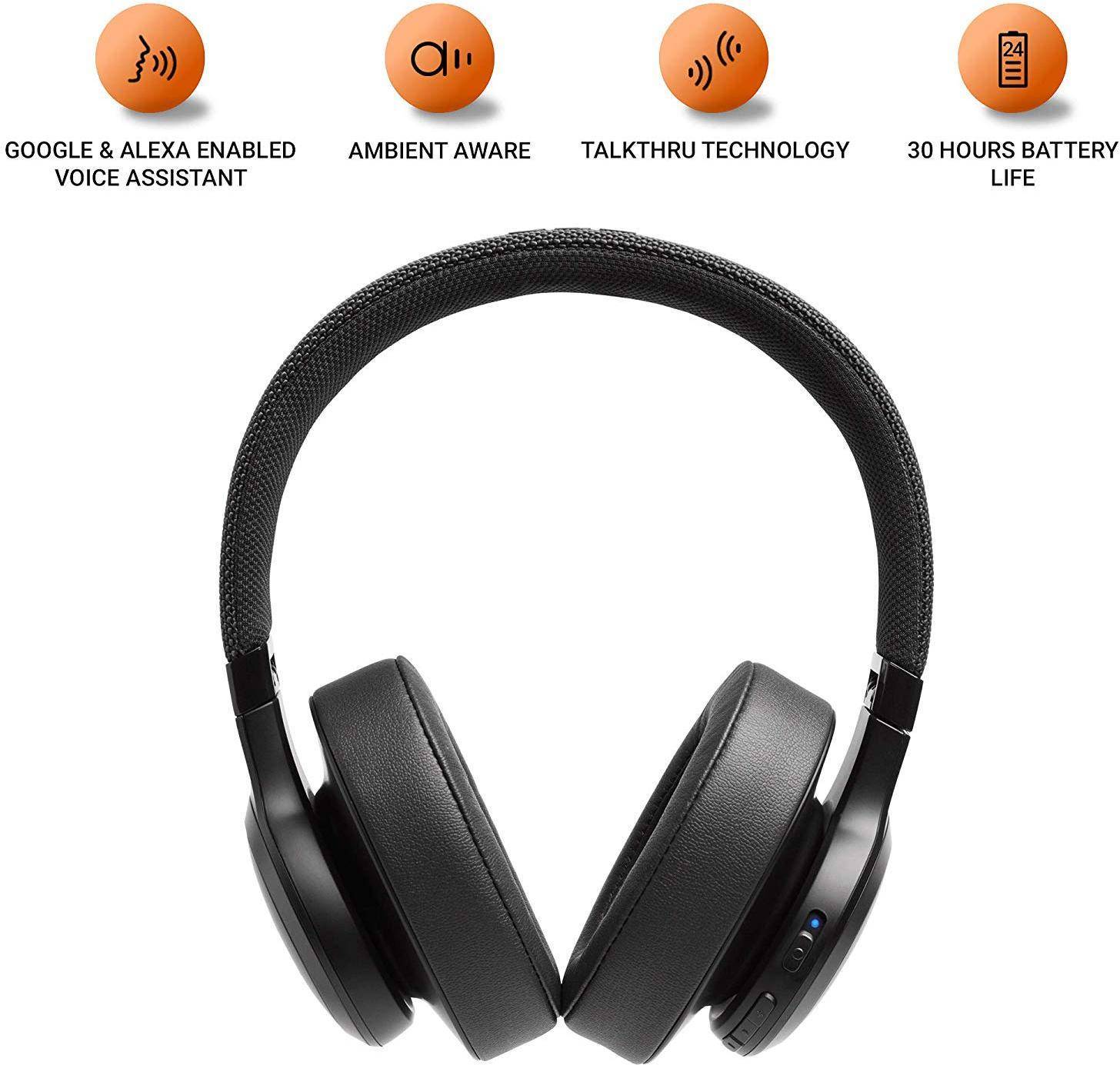 My JBL Headphones App
The JBL Live 500BT Wireless Over-Ear Voice Enabled Headphones are personalize your listening expertise by tweaking the JBL LIVE500BT sound preferences via the My JBL Headphones App available in your app store or apple store . would like that further bass or Jazz , the JBL phone App helps you get to it .