Product features
JBL never fails to impress it's consumers with its products, and the JBL E65BTNC is no different. With a very elegant design and availability in 3 colors, these headphones are not just eye candy. The fabric headband and angled, fitting ear cushions ensure that the listener can enjoy music comfortably for longer durations. The active noise cancelling mode transports the listener to another world altogether, with the signature JBL sound. All this, with a battery life of 24 hours at a charging time of merely 2 hours (15 hours of battery life with Bluetooth and Active noise cancelling ON). Now you can also manage many tasks at the same time with these headphones, by switching between two devices conveniently.
You can now take calls while enjoying music on these amazing headphones. Finally, these also come with a detachable and tangle free cord made of fabric with a button remote so that you can enjoy both, wired and wireless music, as per your convenience. Extremely portable with a flat folding design concludes the list of perks that come with owning the JBL E65BTNC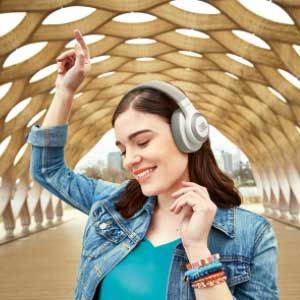 Comfortable Listening
These headphones come with an ergonomic design, and a soft fabric, that lets you enjoy music for long. Headband is soft and comfortable and the ear cushions are angled and form fitting, so that you are comfortable while listening to your favorite songs.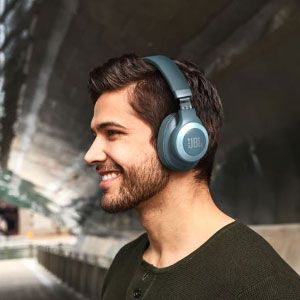 Long Lasting Battery 
With a battery that will last you up to 24 hours with Bluetooth ON and ANC off, and even with both Bluetooth and ANC ON, a battery of 15 hours, never have a moment sans music in your life. All this, with a charging time of merely 2 hours.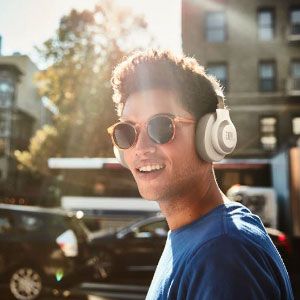 Noise Cancelling
You don't have to worry about the ambient noise coming between you and your music. These JBL headphones come with noise cancelling feature. Now, enjoy unadulterated music all day , every day.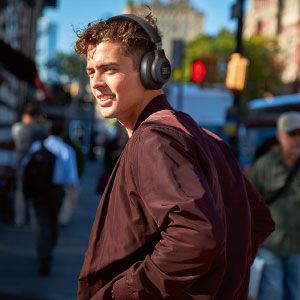 JBL Brand of Sound 
The team of experts at JBL makes sure that they deliver nothing less than the signature sound. And it's nothing different with this product. The 40mm drivers give you the sound quality that JBL is famous for. Experience the magic of JBL sound.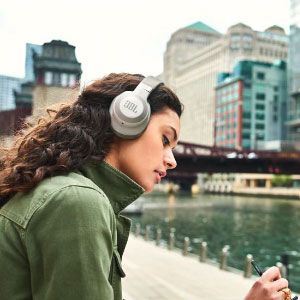 Bluetooth Connectivity
Instant and easy Bluetooth connectivity makes sure that you get to enjoy your music hassle-free. When you get a call, simply switch from the audio device to your smart phone such that no time is lost. Now multitask like a pro!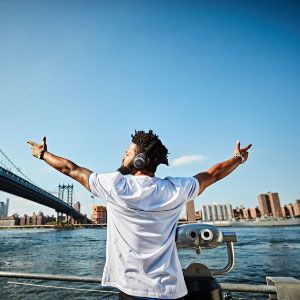 Activate Voice Assistant
Simply tap on the power button on the ear cups and get your phone's voice assistant to do whatever it is that you want. Now get assistance at just the touch of a button.