Product features
1MORE, living up to its name, has come out with yet another pair of earphones that, just like its other products, will not fail to impress you. As the name suggests, these earphones come with a balanced armature and also a dynamic driver to deliver a top class musical experience.
Along with providing hi-resolution sound, the developers at 1 MORE also make sure that comfort doesn't get compromised. This is the reason why the earphones are given a 45o oblique ear design, and come with multiple ear tips, so as to make sure that everyone enjoys music comfortably. With a lightweight aluminum alloy body and Kevlar cable, the makers have ensured that you get the best quality sound, with noise attenuation through a durable product.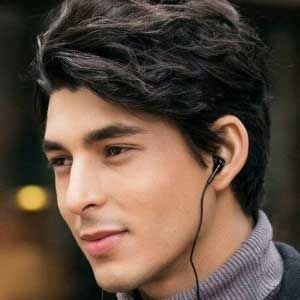 Never Miss a Beat
With the dual driver, you will now never miss a beat. The balanced armature helps in transitioning of high frequency and natural frequency, while the dynamic driver deals with high and low frequency. Together, they work as a team to provide you pure music sans distortions.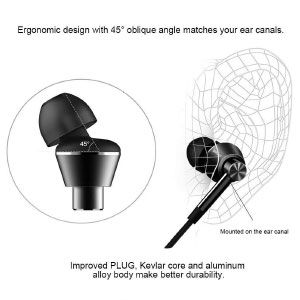 Easy on the Ears
Bid farewell to those uncomfortable earphones that make listening to your favorite music painful. The 45o oblique ear design will makes sure that you are not just comfortable, but also that no sound leaks out. Offering various sizes of ear tips, the users can now select the ear tips that suit them the best.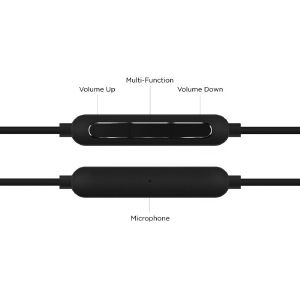 Hands Free Calling
Now you can enjoy hands free calling with these earphones with the ergonomic three button remote control. Its wired microphone and separate ground channels provide immunity against acoustic cross-talk. Not just music, but also listen to the voice of your loved ones in crystal clear sound.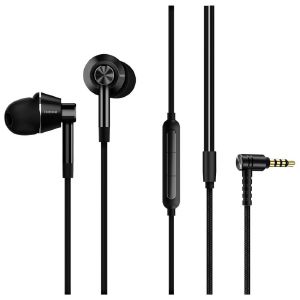 Elegant Design
With a lightweight aluminum alloy body, these earphones are sure to make heads turn when you use these around other people. Finely sandblasted surface of the earphones only adds to the aesthetic appeal of the product, while also providing fingerprint resistance. Thus, you will not even have to compromise on the style quotient with these earphones.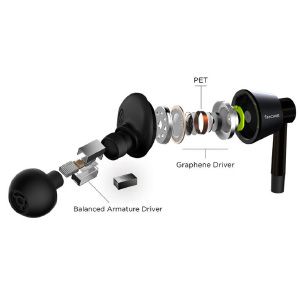 HI Resolution Audio
Other than Hi Res audio certification from Japan audio society, testimony to the earphones' impeccable sound delivery is the customers' satisfaction with the product. The high stability balanced armature delivers high frequency sounds up-to 40,000 Hz, sans any distortions. Now listen to music on your earphones as if you were listening to the music live!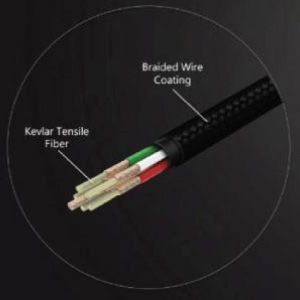 Durable Kevlar Core Cable
The copper cord of the earphones is wrapped around Kevlar fibers, increasing the durability and tensile strength of the cable. The TPE texture of the cable makes it resistant to wear and tear. Now say bye to highly entangled earphone wires.