Portronics Muffs Plus Headphone
Portronics Por-762 Muff Plus wireless Headphone comes with both Bluetooth and Wired AUX port. It lets you enjoy high quality stereo music and its long lasting rechargeable battery can give play time upto 10 hours. It also comes with in built microphone therefore you can take incoming calls without removing the headphone. The multi function buttons helps to change between tracks/control volume easily.

Portronics Por-762 Muff Plus allows you to plug in the AUX cable and you can connect it to your laptops, music players and TV. Its 150grams weight let to enjoy for long hours without giving a heavy head to you.
Product features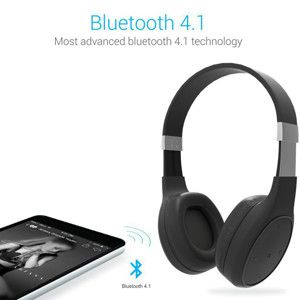 Bluetooth 4.1 + EDR Connectivity
The latest Bluetooth V4.1 + EDR technology and is powered by 40mm high-intensity drivers to deliver you realistic audio experience with enhanced bass response. The soft well cushioned ear shells and adjustable headband lets you to adjust right size for a perfect fit.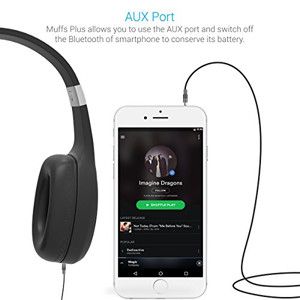 Additional AUX Port
Muff plus allow you to plug in Aux when you are low on the battery and let you to switch of your Smartphone's Bluetooth. Aux port allows connecting other devices such as MP3 players, Some Laptop's, PCs and TV as well.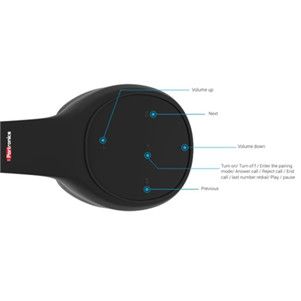 Multi Functional Button
On the ear pad buttons gives you an easy move switch between songs and making calls (answering/rejecting/ending). Bluetooth headphone with mic allows you to pause or play, change tracks, adjust the volume and even answer the calls with a simple tap on the MFB.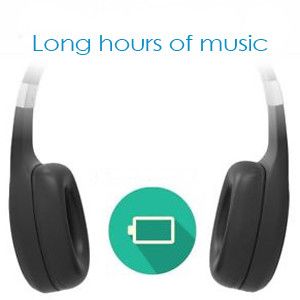 Long Hours Music Playback
In a single charge Muff plus gives you a 10+ hours of listening with a rechargeable battery and with Bluetooth V4.1 consume less power.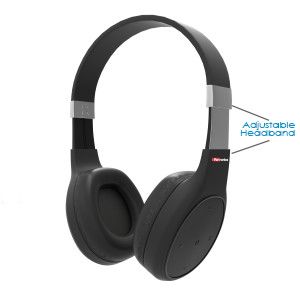 Adjustable Headband
Portronics Por-762 Muff Plus wireless Headphone is like an adjustable headband and covered by soften ear shells lets you adjust your headphones for the perfect fit and a comfortable long hours music entertainment.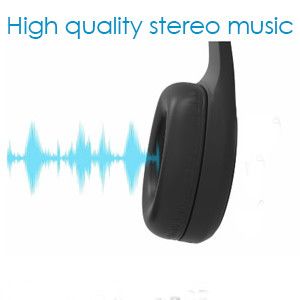 High Quality Stereo Music
Muff plus is one of the best headphones which gave you a high quality of stereo music. The high quality of music gave a feeling of hall concert.