Product features
Bring your home to life with Sonic 100wl channel 2.0 Bluetooth Soundbars to discover a new level of immersive audio experience at home. Apt for multiple forms of entertainment. Control your Playback via easy operational controls and the remote control device. 2.0 channel sound with an ethereal sound quality adds colour to your audio as well as the visual experience. Enhanced crisp treble resonant deep bass and clear mids with passive radiators bring a cinematic view at your home. A wide range of sound output options choices, from Aux, USB and optical input, which enables you to connect to various devices.

Clear note and far-reaching frequency response range to cover the entire room. With the high-speed Bluetooth feature you can connect quickly and easily. Completes your living room and a perfect match to your TV with stylishly designed infinity 100 bar shape. You can place it anywhere due to its compact lightweight. It features the nominal power output of 40 watts and maximum power output up to 80 watts and is easy to set up on the wall or table.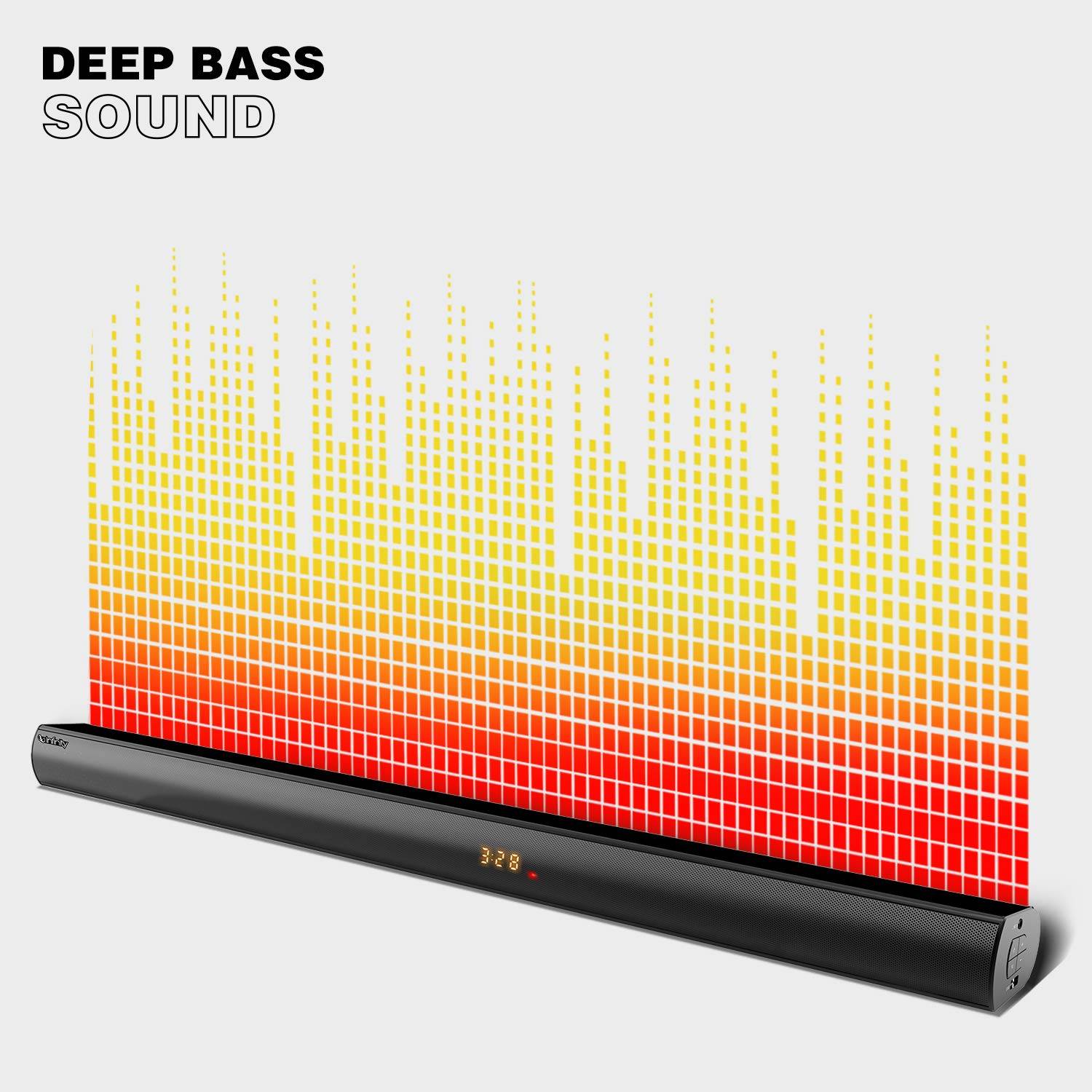 2.0 CHANNEL AUDIO
Enjoy the loud and bassy sound with Infinity Sonic Sound bars for greater clarity sound, accurate mids and clearer highs.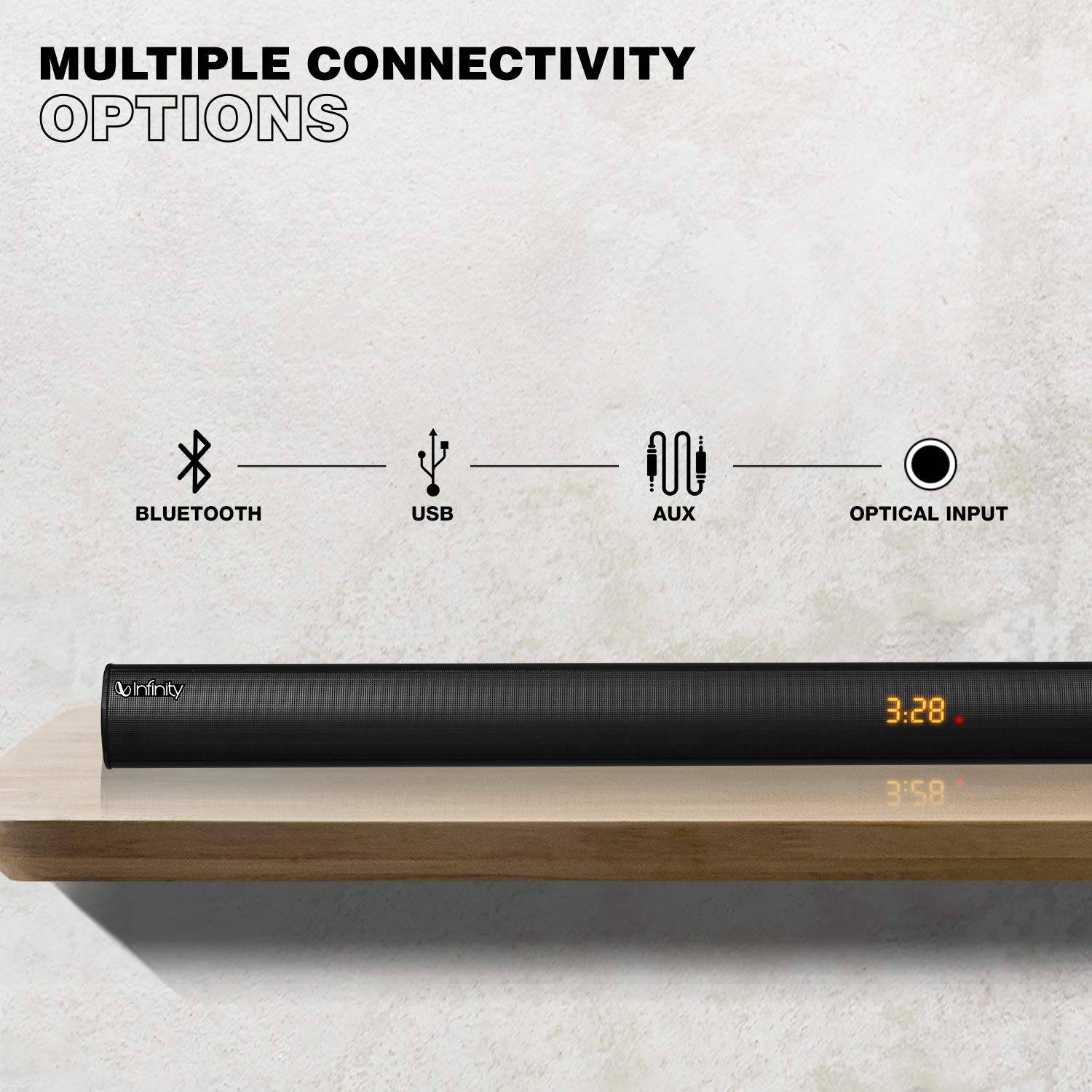 MULTIPLE CONNECTIVITY
You can connect to any of your favourite devices and enjoy the non-stop music streaming with multiple connectivity options such as aux-in, USB, optical and line-in connectivity ports.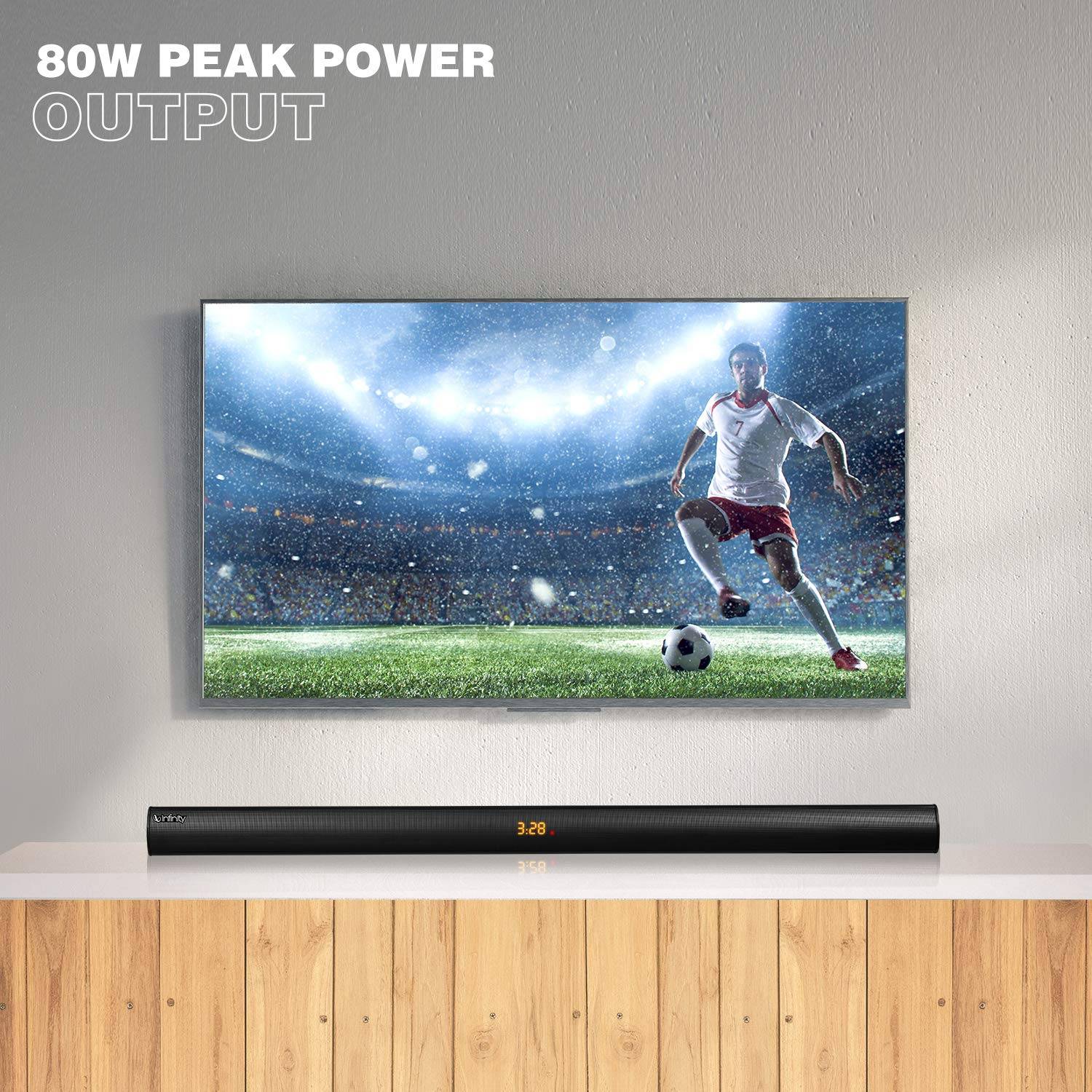 A PERFECT TV COMPANION
Adds colour to your audio as well as the visual experience. You can enhance your TV viewing experience with the Infinity Sound Bars with the togetherness of powerful core and profound sound.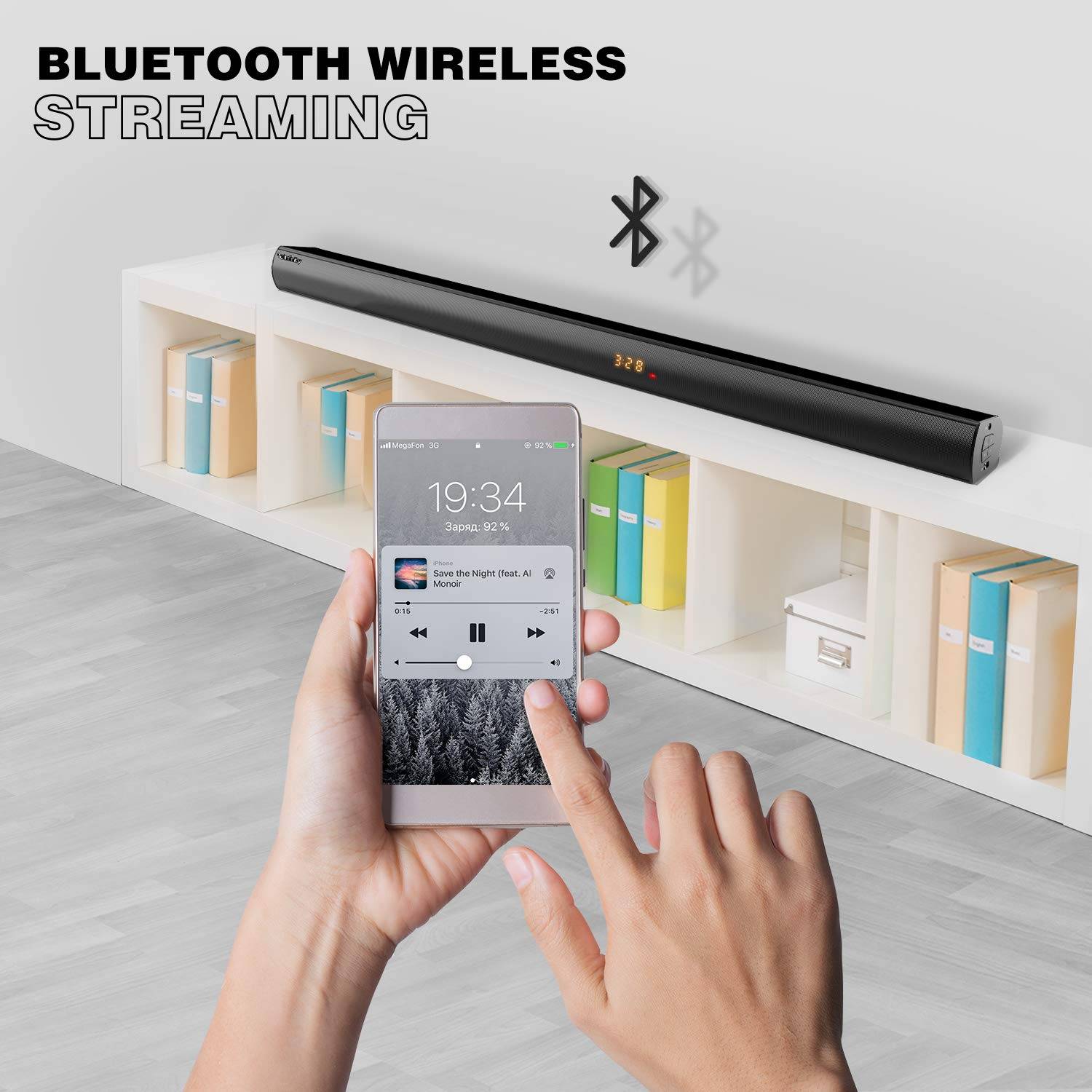 WIRELESS STREAMING
You can connect to your TV or mobile device easily and stream wirelessly with high-speed Bluetooth features.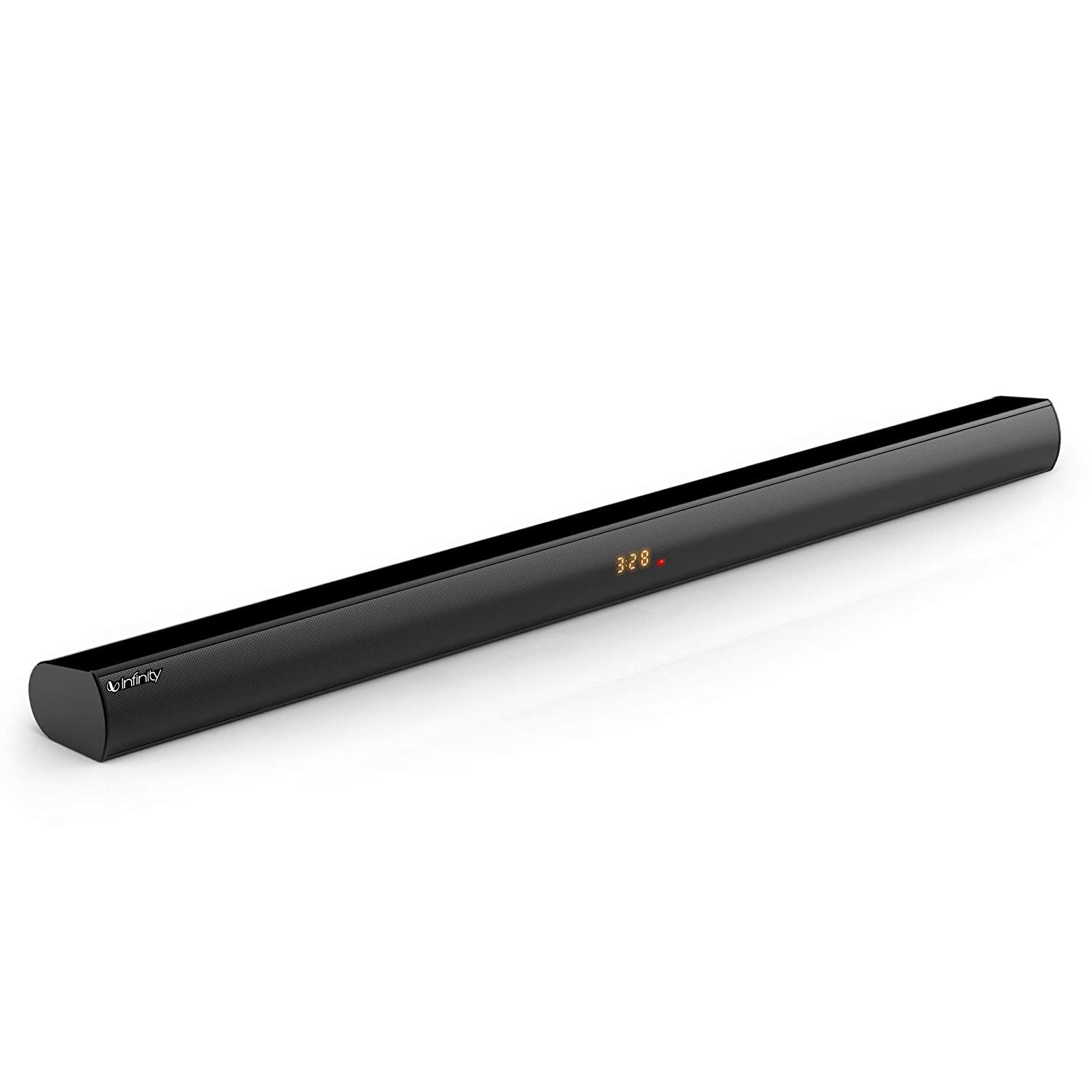 CONTEMPORARY DESIGN
The minimalist modern Infinity Soundbars adds perfect match to your TV and has a sleek and compact design with low maintenance.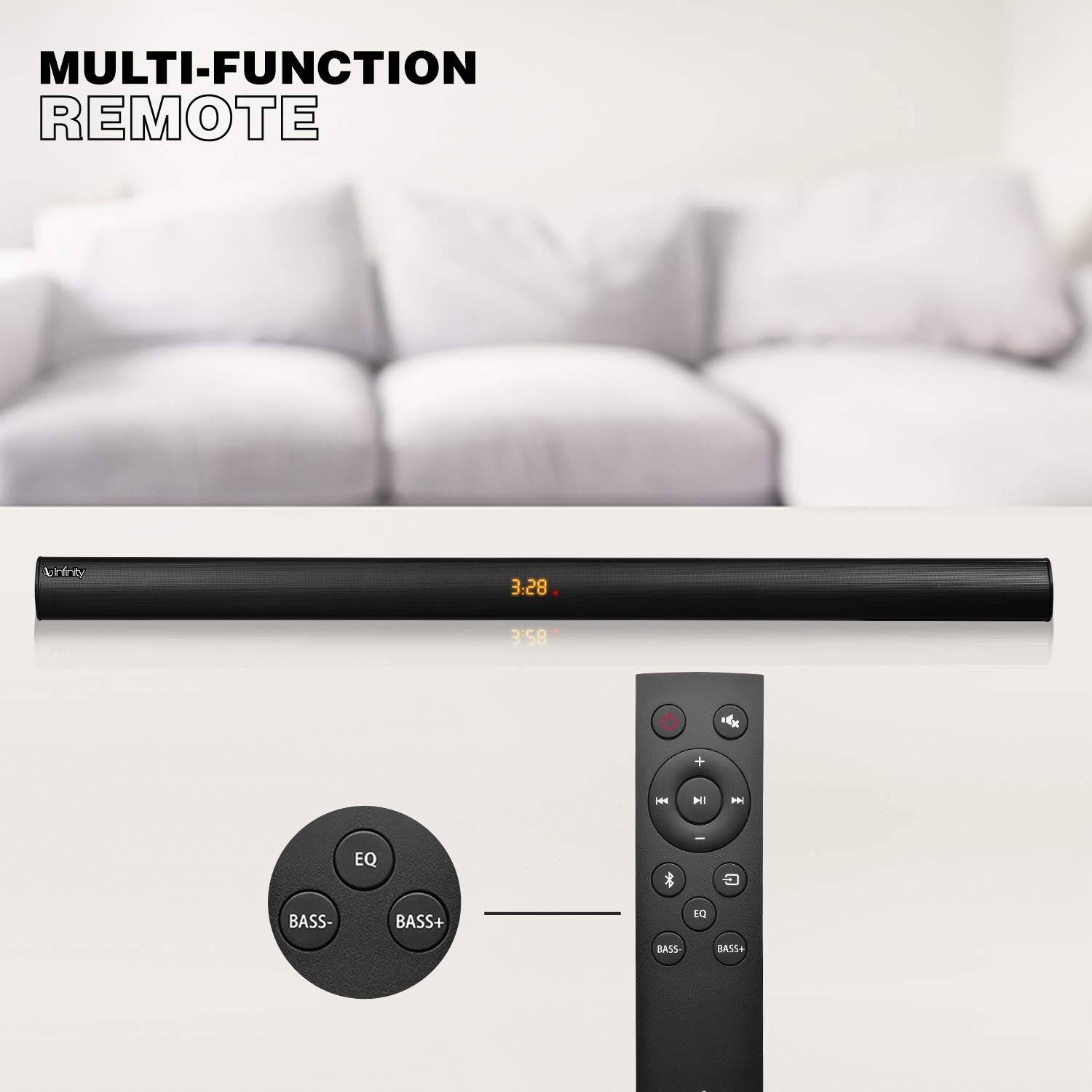 MULTI-FUNCTIONAL REMOTE
With a multi-functional remote you can play, pause or loop and can adjust the sound. It has 3 Equaliser modes for Music, Movies and News.