Product features
The Vengeance LPX is the next level memory kit you need to combat overclocking. The main highlight is the heat spreader made of pure aluminium. It aids in faster heat dissipation. The eight layered PCB helps you to manage the heat and push it away. You also get superior headroom for overclocking. The Corsair Vengeance is pretty much compatible with all the motherboards available in the market and gives you the fastest safe speed for processing.
The low profile design ensures that it can be placed in small cases or systems where the space availability becomes an issue. Being available in all sorts of colors, it matches the color of your system, your motherboard and other components or you can also have your favorite color.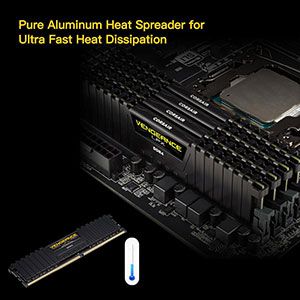 Aluminium Heat Spreader
The overclocking overhead is many a times limited by the operating temperature of your system. The Vengeance LPX has a uniquely designed heat spreader which optimally pushes away the heat from the ICs. It further pushes the heat into your system's cooling path, so it gets pushed harder.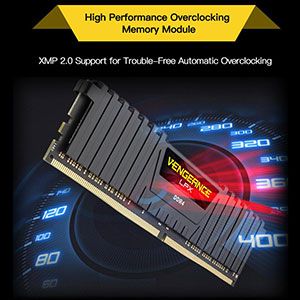 High Performance
Each of the modules of Vengeance LPX is made from custom built performance PCB and stores highly screened memory ICs. Also, it has an efficient heat spreader which provides effective cooling to improve the potential for overclocking.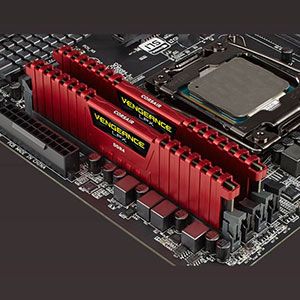 Compact Design
It has a low profile design which makes it ideal for all the smaller cases or cases where the internal space available is low.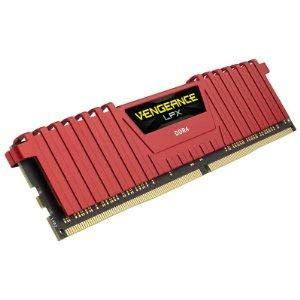 Reliability
Corsair is trusted worldwide for its high performance memory. Champion overclockers, extreme gaming enthusiasts and high end system builders, all count on the Corsair memory.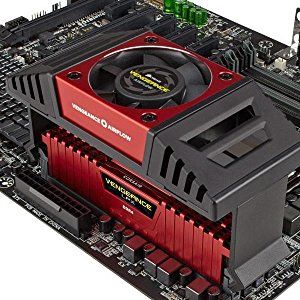 Compatibility Testing
The Corsair Vengeance LPX goes through an extensive testing process. A part of that is testing performance and compatibility on nearly every other motherboard available in the market and even a few which aren't.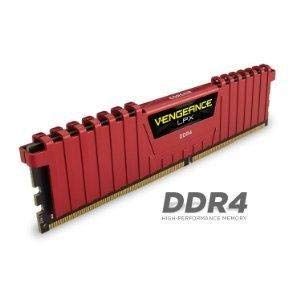 XMP 2.0 Support
It automatically adjusts itself to the highest possible safe speed for your Corsair Vengeance LPX. Enjoy amazingly fast performance without having to face any lockups or other weird behavior.