Boat Rockerz400 On Ear Headphone
The Boat Rockerz 400 gives you an ultimate music listening experience. Its 40 mm drivers produce clear sound with powerful bass with much clarity. Its dual connectivity feature gives you the options of connecting it with Bluetooth and AUX cable for connecting the headphone with non-bluetooth devices. You will enjoy only music as it cancels the external noise with its passive noise cancelling technique.

You can also answer incoming calls thanks to its built in microphone. The long battery life ensures that you can enjoy music all day long with a charge time of only 2 to 3 hours. The controls buttons present in the ear cups allows you control media with have to unlocking your smartphone.
Highlights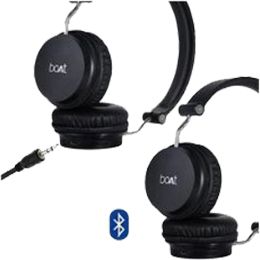 Connectivity: Bluetooth Plus AUX Cable
Boat Rockerz 400 Headphone gives the option of connecting your headphone with Bluetooth as well as with AUX cable. You can use it as wireless headphone with Bluetooth compatible devices that give a very stylish look or as a wired one with the AUX cable for non-Bluetooth devices.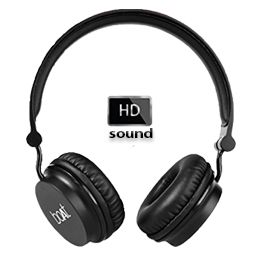 High Quality Sound
Its powerful 40 mm drivers deliver high quality sound with punchy bass that keep your mood refreshing every time. It produces sound between 20 Hz to 20000 Hz so that you can listen to your favourite music with clarity.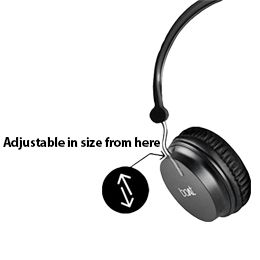 Adjustable Headband
The Rockerz 400 wireless headphone can fit in every head thanks to the adjustable headband that lets you to adjust the headphone as per your convenient. So, that you can enjoy music comfortably without any difficulties.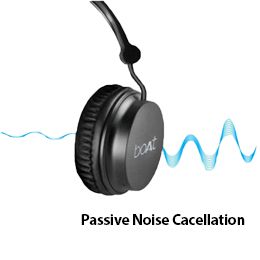 Superb Noise Cancellation
It also has passive noise cancelling feature that lets you enjoy only pure music without the disturbance of any outside noise. Therefore, you will be in your own zone with your favourite music collection while travelling.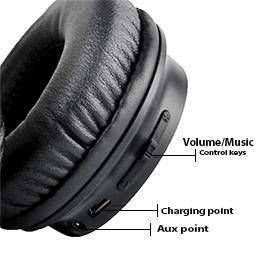 Control Features
You can control the volume or change tracks or even answer the incoming calls with the help of the buttons present the ear cup. The ear cup works as control panel for your headphone. Therefore, you don't have to pick your smartphone to change tracks or answer calls from your loved ones.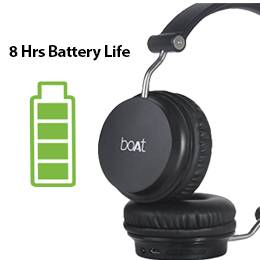 Long Battery Life
The battery of the Rockerz 400 gives stand by time about 100 hours and 8 hours play time with just 2 to 3 hours of recharge time. Once you charge it fully you don't have worry about its battery. Enjoy music Uninterrupted. It can be charged with micro USB cable almost anywhere.